Wood products from forests are part of every aspect of our lives, and most don't even realize it. Just consider the roof over your head, the paper at your desk, or the diapers on your baby – all of these products come from forests.
What's more, is because the majority of forests are owned by family and individual owners, nearly half of all the wood fiber that goes into U.S. supply chains, comes from family-owned woodlands.*
HOW FORESTS SUPPLY WOOD PRODUCTS 
Research from the American Forest Foundation, produced in partnership with the U.S. Forest Service and the Family Forest Research Center, shows that wood supplies on family-owned forestland are abundant — these forests currently have more than 358 billion cubic feet of standing wood.
Family-owned forests also have or produce biomass, or small diameter trees and woody debris, that can then be used to heat or supplement heat homes and save on energy costs. In fact, from the amount of standing wood in our family-owned forests, there is enough biomass to supply energy for 67 million homes for one year.
WHAT IS SUSTAINABLY-PRODUCED WOOD?
While all forests produce wood, not all wood is produced sustainably. Sustainably-produced wood means that the forest owners kept their forests healthy, protected clean water and wildlife habitat, continually replanted and more, when they harvested or produced that wood. Sustainable wood supplies are produced by owners who care for our forests by ensuring they stay as forests and continue to produce for Americans in the future. Some forest owners even have their land and management practices certified as sustainable by third-party certification programs such as the American Tree Farm System.
THREATS TO WOOD SUPPLIES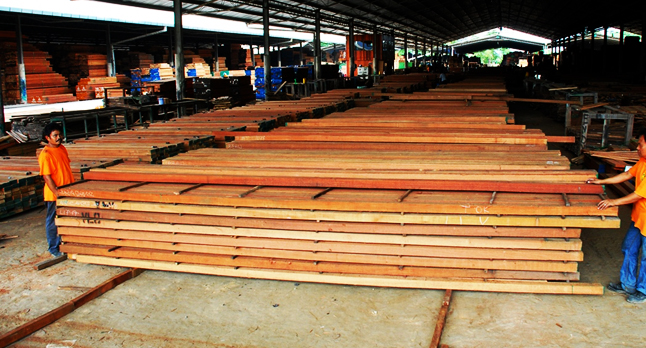 While there may seem like there are plenty of trees, our forests face threats that could jeopardize the wood supply we count on. One of the biggest issues that could make wood supplies, particularly sustainable wood supplies from family-owned forests, unavailable are landowners 'uninterested' in harvesting or thinning, key management practice in ensuring overall forest health. Other threats, such as environmental threats like wildfire, insects, diseases, and natural disasters like hurricanes, are prominent as well. Ironically, many of these threats to our wood supply can be addressed by increased market demand for forest products. 
Development threatens 132 billion board feet of timber
Parcellation threatens 197 billion board feet of wood
Insects and disease threaten 84.5 billion board feet of wood
Fire threatens 68 billion board feet of wood
"Unavailability" threatens 316 billion board feet of timber
75 billion board feet of wood is threatened along the coast by hurricanes, 3.6 billion by tornados, 20 billion by ice storms
Together: All threats exceed 855 billion board feet, more than 75% of total supply
The American Forest Foundation is doing its part to ensure that sustainable wood supplies come from family-owned forests. AFF runs the American Tree Farm System, the largest and oldest recognition and certification program that provides support to landowners and certifies their sustainable practices.
AFF is also working in the South to engage more landowners in sustainable forest management to protect and improve wildlife habitat while producing sustainable wood supplies. Read more about AFF's work in the Cumberland Plateau of Alabama to help supply sustainable wood.